12th
ALL NIPPON
D.A.T.E.
CLASSIC BALLET COMPETITION
MIYAGI
The schedule of the 12th D.A.T.E. Competition is following:
Date :
   30th March-1st April 2017
Place :
   Hitachi Systems Hall (Sendai Seinen Bunka Centre)
          Asahigaoka, Aoba-ku, Sendai-shi, Miyagi-ken, JAPAN         
Categories :
  Pre-Competition    Age 7-10
  Jyunior B       Age 9-12
  Jyunior AⅠ      Age 13-15
  Jyunior AⅡ      Age 16-18
  Senior        Age 19-25
  (*Both male and female competitors are competing under the same categories)
Schedule:
Thursday, March 30, 2017    Workshops(Classes taught by Juries)
                Pre-Competition
                Awarding Ceremony of Pre-Competition
Friday, March 31, 2017      Opening Ceremony
                Preliminary
Saturday, April 1, 2017      Judging during the class (Finalists)
                Final
                Awarding Ceremony
                       (Times are subject to change)
Awards :
  1st Place
  2nd Place
  3rd Place
  4th Place
  5th Place
  6th Place
Special Awards :
  Kahoku Newspaper Award
  Arts Association Miyagi Prefecture Award 
  Miyagi Prefecture Award
  Sendai City Award
  D.A.T.E. Award
  Incentive Award
         *
  Head Jury Award
Scholarships and/or direct entry awards:
  London Studio Centre<UK>
  Sarasota Ballet School<USA>
  Milwaukee Ballet School<USA>
  Milwaukee Ballet CompanyⅡ<USA>
  Sarasota Quban Ballet School<USA>
  KYIV choreographic College<UKR>
  Radford University Ballet <USA>
  Ruth Page School of Dance <USA>
  Bari Ballet Summer Seminar <IPA>
  Bari International Ballet Competition <IPA>
  Quinte Ballet School of Canada <CAN>
  Kentucky Ballet Theatre <USA>
Juries :
  Head Jury: Atsuko Takahashi <JAPAN>
        Ariel Serrano <USA>
        Alexander Mishutin <JAPAN>
        Michiko Nakamura <JAPAN>
        Tomoaki Kuwahara <JAPAN>
           (Juries are subject to change)           
Contact :
  D.A.T.E. Competition Office
           5-1-4, Yagiyamaminami, Taihaku-ku, Sendai-shi,
              Miyagi-ken, JAPAN
           Tel: 022-307-4641
           Fax: 022-307-4648
           E-mail: ballet@date-competition.com
           URL: http://www.date-competition.com 
       * * * * * * * * * * * * * * * * * * * * * * * * * * *  
Profile of juries :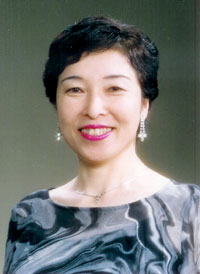 Atsuko Takahashi



Atsuko started her training when she was five years old and learnt from Masako Imamura, Isamu Hashiura, and Yoshimi Yo.
She joined Sendai City Ballet Institute, where she danced several roles and also worked as a teacher for 10 years. After she graduated from Miyagi Gakuin Women's College, she founded Clair Ballet Atelier in 1975.
She completed the Vaganova Method of teaching classical ballet in 1979. She has an established reputation as a teacher and she has trained a number of excellent dancers including dancers who have won first prize in competitions both in Japan and abroad.
She won the Art prize of Light Pageant in 1996, and the prize of excellent teacher every year since 2004.
By visiting several different countries which include the U.S., China, Germany, Canada and Australia, she has built relations with many Ballet schools abroad.
Board member of the Arts Association Miyagi Prefecture
Member of NBA Ballet Company
Chairperson of Organizing Committee All Nippon D.A.T.E. Classic Ballet Competition Miyagi 






Alexander Mishutin



After graduated from Bolshoi Ballet Academy (Moscow) in 1993, Mr. Mishutin became a soloist dancer with the the Stanislavsky and Nemirovich-Danchenko Moscow Academic Music Theatre Ballet, Russian Imperial Ballet, Kremlin Ballet and so on. In 2001, he became a principal dancer with the Nippon Ballet Association Company in Japan, and started to teach character dance at the Kyoto Ballet Academy.

Mr. Mishutin has also studied the teaching of dancing including classic ballet and character dance at the Professional Arts Academy at the Tchaikovsky Conservatory and taught at various institutions as a guest teacher and choreographer in several countries including Ukraine, Romania and Italy. He choreographed Harlequinada in 2012, and Cleopatra in 2013 at the NBA Company.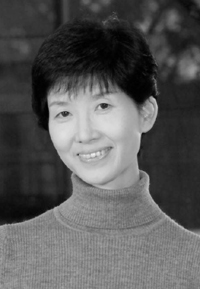 Michiko Nakamura



Michiko Nakamura started to learn ballet in the Sendai City Ballet Institute where she won the silver prize in the 27th All Nippon Ballet Competition organized by Tokyo News Paper Company in the junior category. In 1974, she began her training at The Royal Ballet Upper School taught by Maryon Lane and other experienced teachers and later joined Monaco Ballet Academy coached by the esteemed Susan Dubreuil. She performed with the Danish Ballet Group, directed by Nini Theilade, in Denmark and Germany. She danced principle roles in ballets such as the "Symphonic Variation" choreographed by Frederick Ashton and "Napoli" by August Bournonville.

After she returned to Japan, she danced with Tokyo City Ballet and Matsuyama Ballet as a principle and the first soloist. The performances, which include George Balanchine's "Allegro Brillante" and "Serenade", received favorable reviews. She founded 207 Ballet Studio in Sendai in 1989, founded Company Bona Terra which main studio is based in Tokyo in 1996, and now works as a director, choreographer, and teacher. She was awarded the prize of excellent teacher several times. In 2016, she founded Gailene Stock Memorial Award (GSMA) in Japan to commemorate Gailene Stock CBE AM. Since then, she is also a director and jury of GSMA.
Japanese Jury, London Studio Centre Audition
Member of the Art Association of Miyagi Prefecture
Vice-chairperson of Organizing Committee All Nippon D.A.T.E. Classic Ballet Competition Miyagi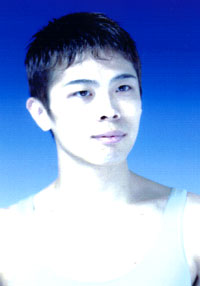 Tomoaki Kuwahara



Tomoaki Kuwahara began his training in Kuwahara Ballet Academy in 1982.

He was trained in Vaganova Academy of Russian Ballet and became a soloist in the Stanislavsky and Nemirovich-Danchenko Moscow Academic Music Theatre Ballet in 1995 where he danced "Swan Lake", "Natcracker", "The Taming of the Screw", "La Corsaire", "The Hump-backed Horse" and "Romeo and Juliet".

He learnt from Kimitaka Kuwahara, Chikako Ishizuka, Akira Egawa, A.Nikolaev, M. Azalin, I. Khmelnitsky, K. Shatilov, B.Bregvadze, V. Semyonov, S. Berezhnoi, Uksunikov, and Bondarenko.

His repertoire includes "Coppelia", "Harlequinade", "Paquita", "Don Quixote", "Pas d'esclave", "La Bayadere", "Diana and Actaeon", "Les Shylphides", Pas de deux from "Natcracker" and "Harlequinade", which was praised by critics in Saint-Petersburg.

He was also a finalist at International Ballet Competition Vaganova-prix (St Petersburg) held in 1995.

After he returned to Japan in 2000, he joined Tani Momoko Ballet. Currently he works as a freelance dancer and teacher at the Kuwahara Ballet Academy.